Outdoor Living
Backyards were once just spaces to place a patio furniture set and maybe a grill. These days, it's so much more. With California's mild weather, homeowners can use their backyards pretty much year-round and what better way is there to do that … 
Highlight modern, carefree materials in your yard by embracing modern garden design The beauty of this design style is more than skin deep. By using materials like stone, metal, and concrete, you leave behind many upkeep considerations, making maintenance a breeze. Limited planting areas support this theme, along with plants developed to work in modern garden designs with limited pruning or irrigation.
Comfort and usability should be as much a priority in your outdoor spaces as it is inside your home.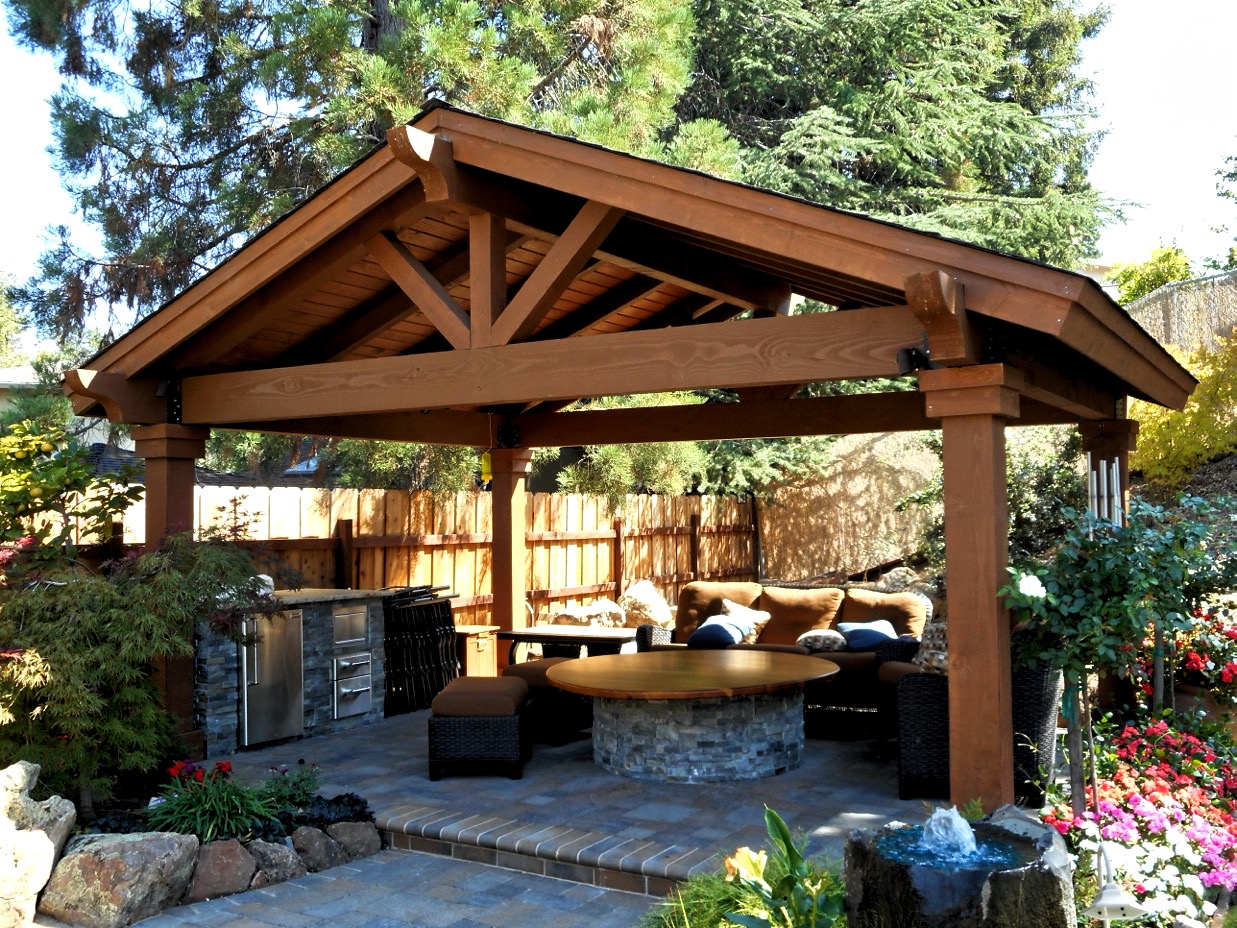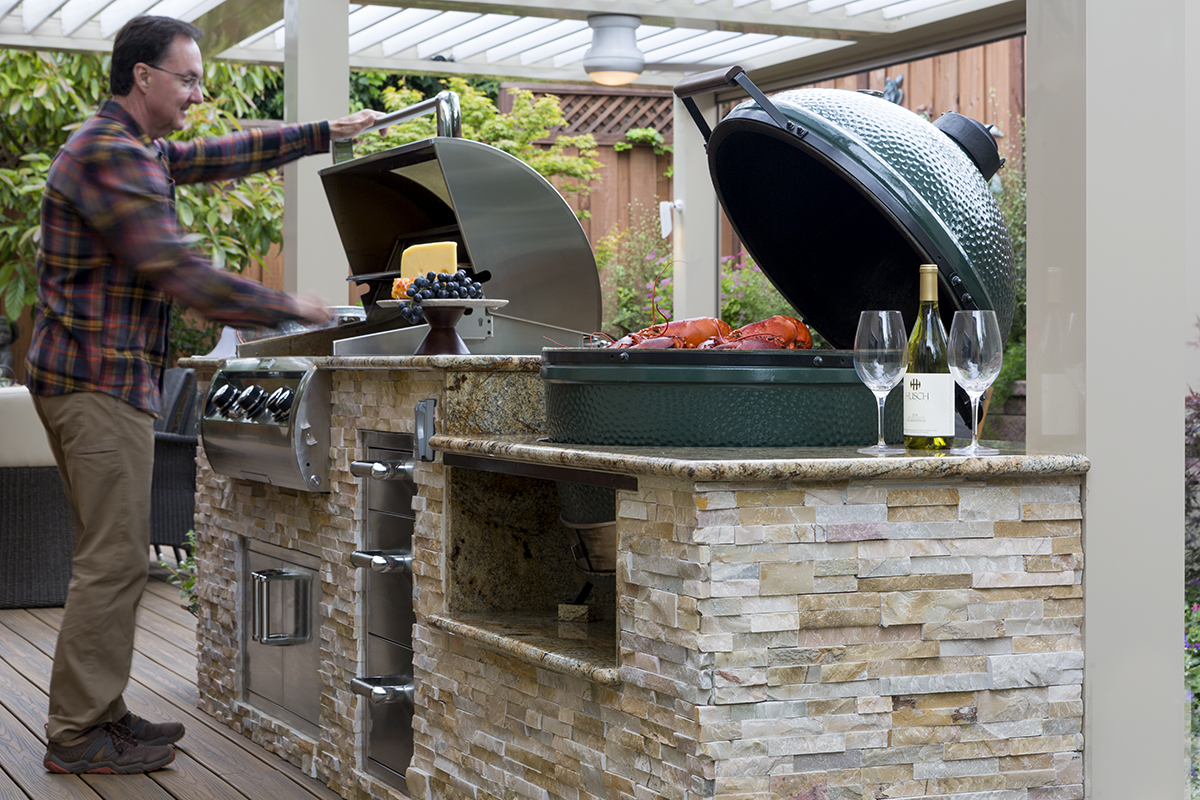 The modern outdoor kitchen features not only a grill, but also refrigerators, sinks, storage drawers, rotisseries, smokers, pizza ovens, and even beer taps. Our kitchens are completely customizable to fit your space, needs, and wants. Stainless steel appliances paired with natural stone finishes give your yard that "one of a kind" look. Granite countertops are a great low maintenance option for your outdoor kitchen or if you are looking to add a modern flair poured concrete countertops will help you achieve the look.
A classic mainstay of an outdoor space is the fire pit. Many of us have spent fond evenings relaxing around the fire as the heat of the day dissipates. The traditional fire pit has come a long way over the years and can be customized to match your outdoor kitchen. Another development is taking the traditional fireplace from inside the home and placing it outside.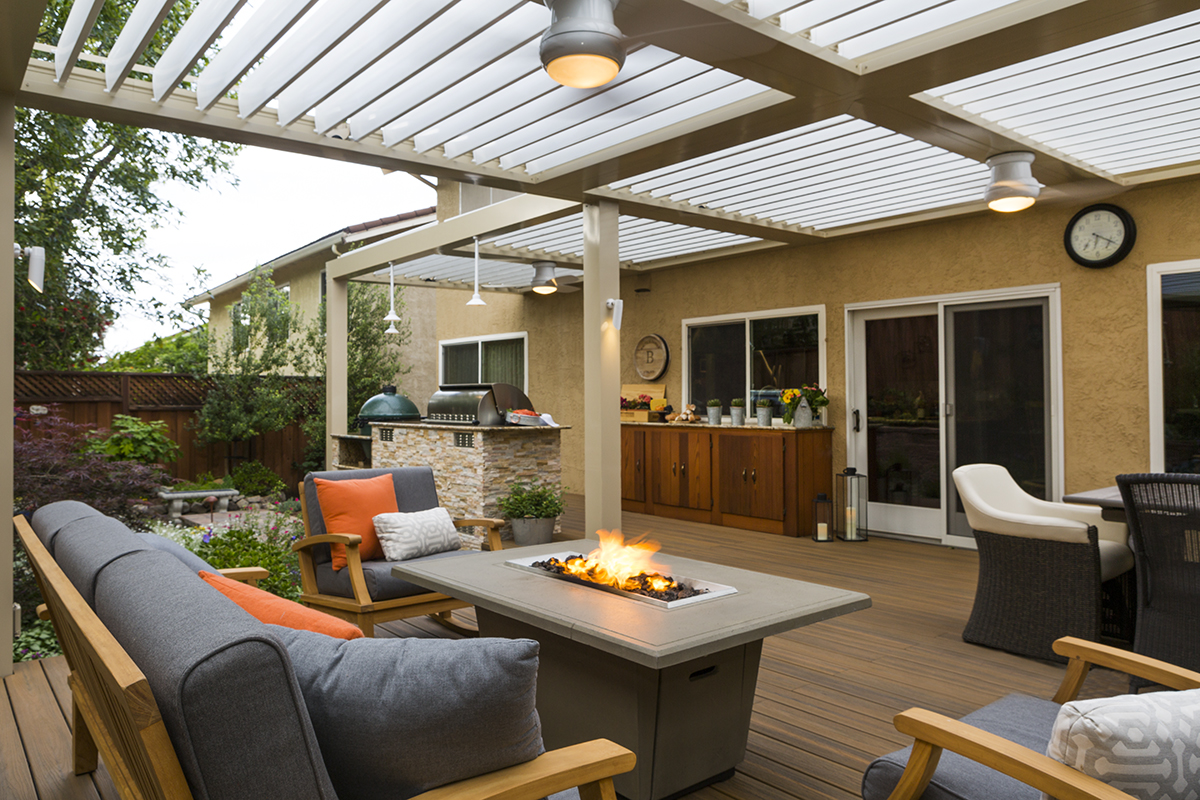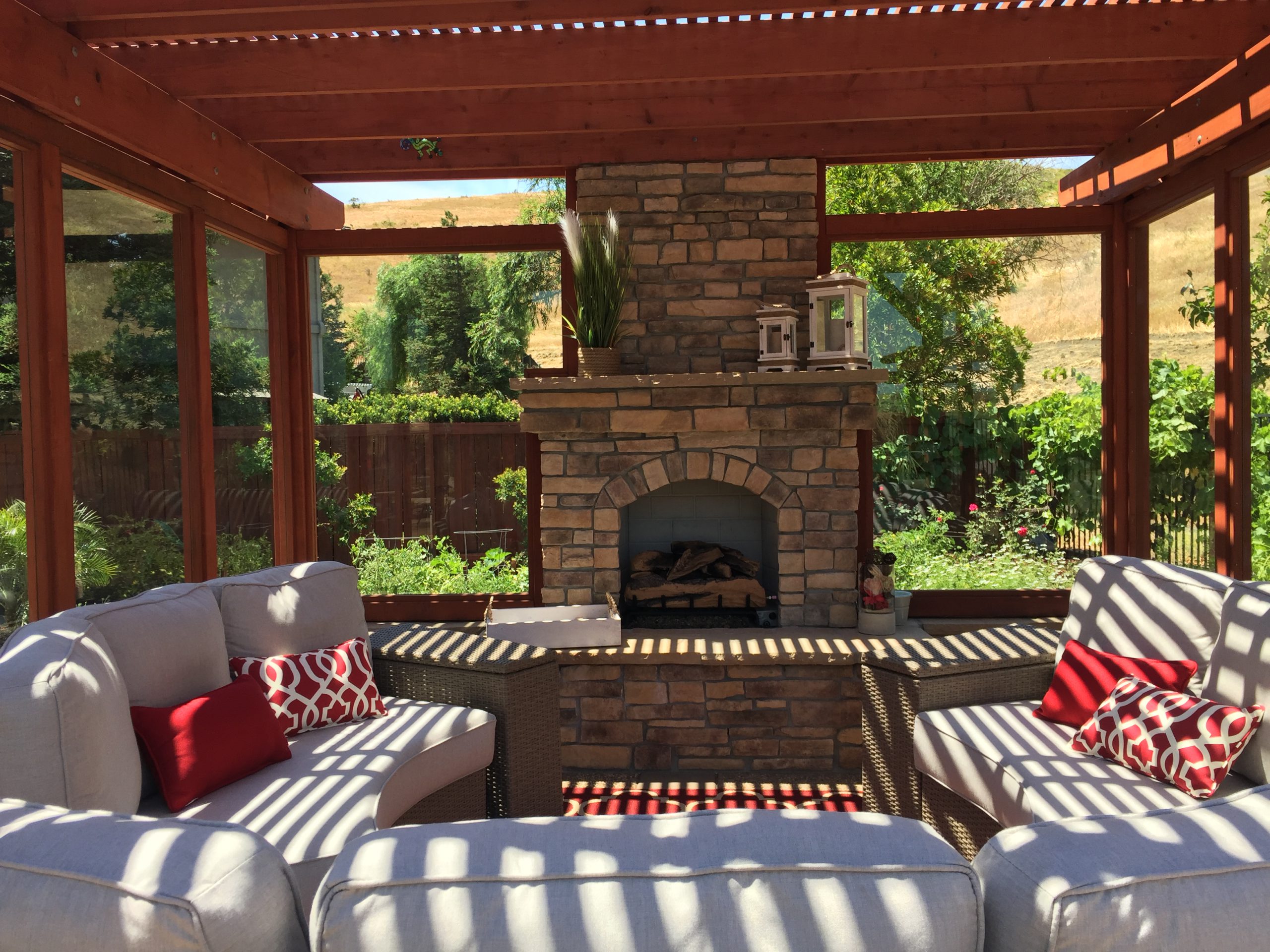 For most gardens in Contra costa the heat can become unbearable in the summer months making the yard virtually unusable. Adding a Pergola will bring aesthetic beauty to the yard with height and drama as well as creating a cool area to lounge or dine outdoors. Pergolas can be used not only for shade, but also as the framework for your outdoor space by making a "room". These can either be open air or louvered to create a closed roof. Adding in low-voltage LED lighting, fans, or heaters allow for more usage of your space.
If you have kids who enjoy baseball, football, soccer, or just running around, make sure to set aside an area for them. Although, play areas are not just for the kids these days. Sport courts, bocce ball courts, and horse shoe pits are a way to bring the whole family together and can act as a focal point for your yard. Convert a corner of the yard into a Playground area by adding a thick layer of mulch to soften the fall of little ones as they learn to climb, swing, jump, and balance.
No two backyards are the same, so we will help you create a custom outdoor living area that best suits your space and lifestyle.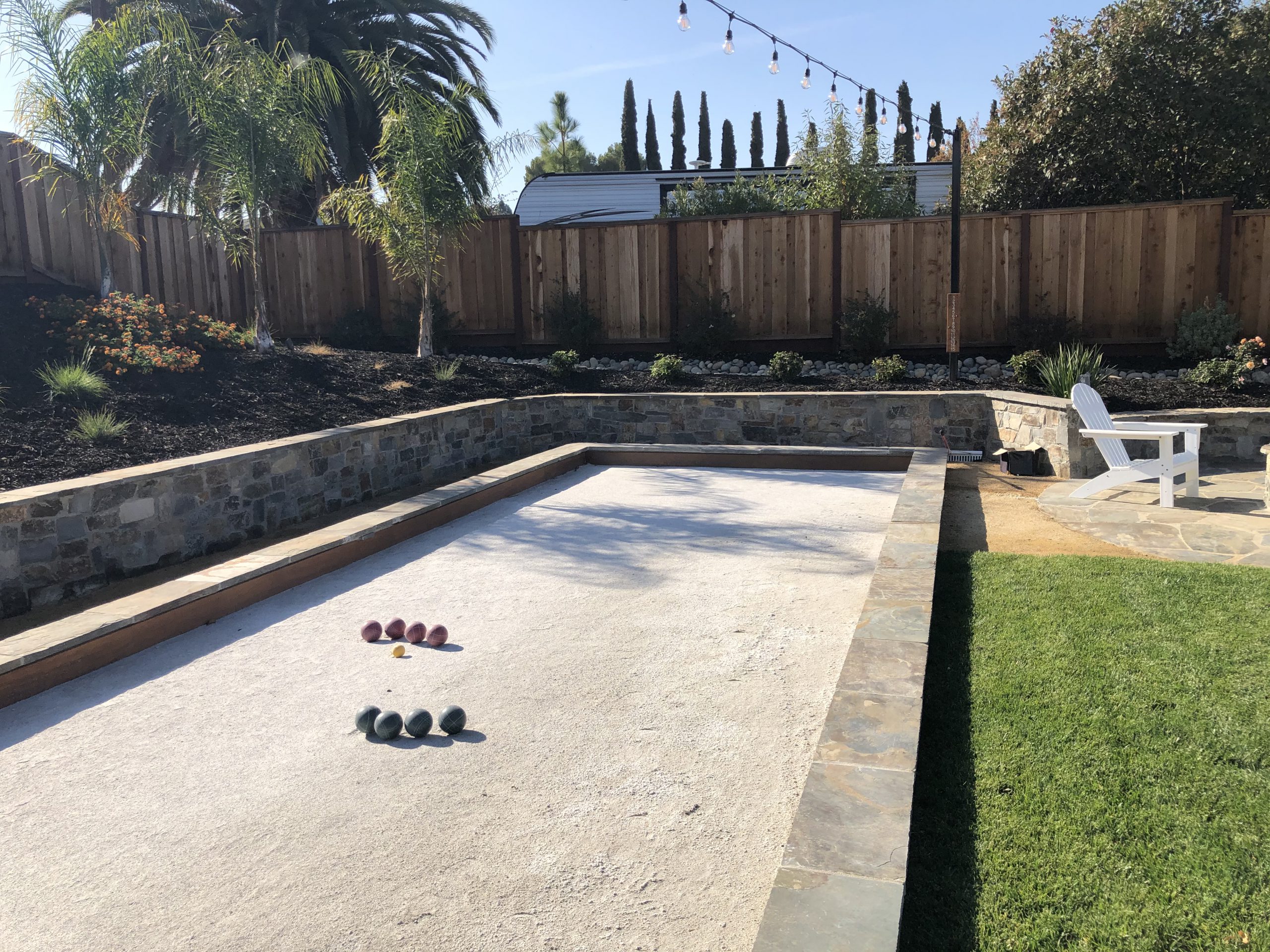 "Steve was easy to work with and his team was courteous, considerate and professional.  The pavers and landscaping they installed for us is quality work and was reasonably priced."
They even finished way before the date they promised to accommodate an outdoor event we had planned.  We wouldn't hesitate to hire them again highly recommend!
info@vinceslandscaping.com
3940 Pacheco Blvd, Martinez, CA 94553
Proudly Serving Lafayette, walnut creek, Danville and Surrounding areas
Let's Build Your Dream Garden Together
From start to finish we use our open book model of pricing and communication to make sure you know exactly what is going on every step of the way. Our focus is having you, as the client, able to select everything that will go into your yard prior to starting so that you can sit back, relax, and really enjoy seeing everything take shape.